DC Pen Show Recap - 2022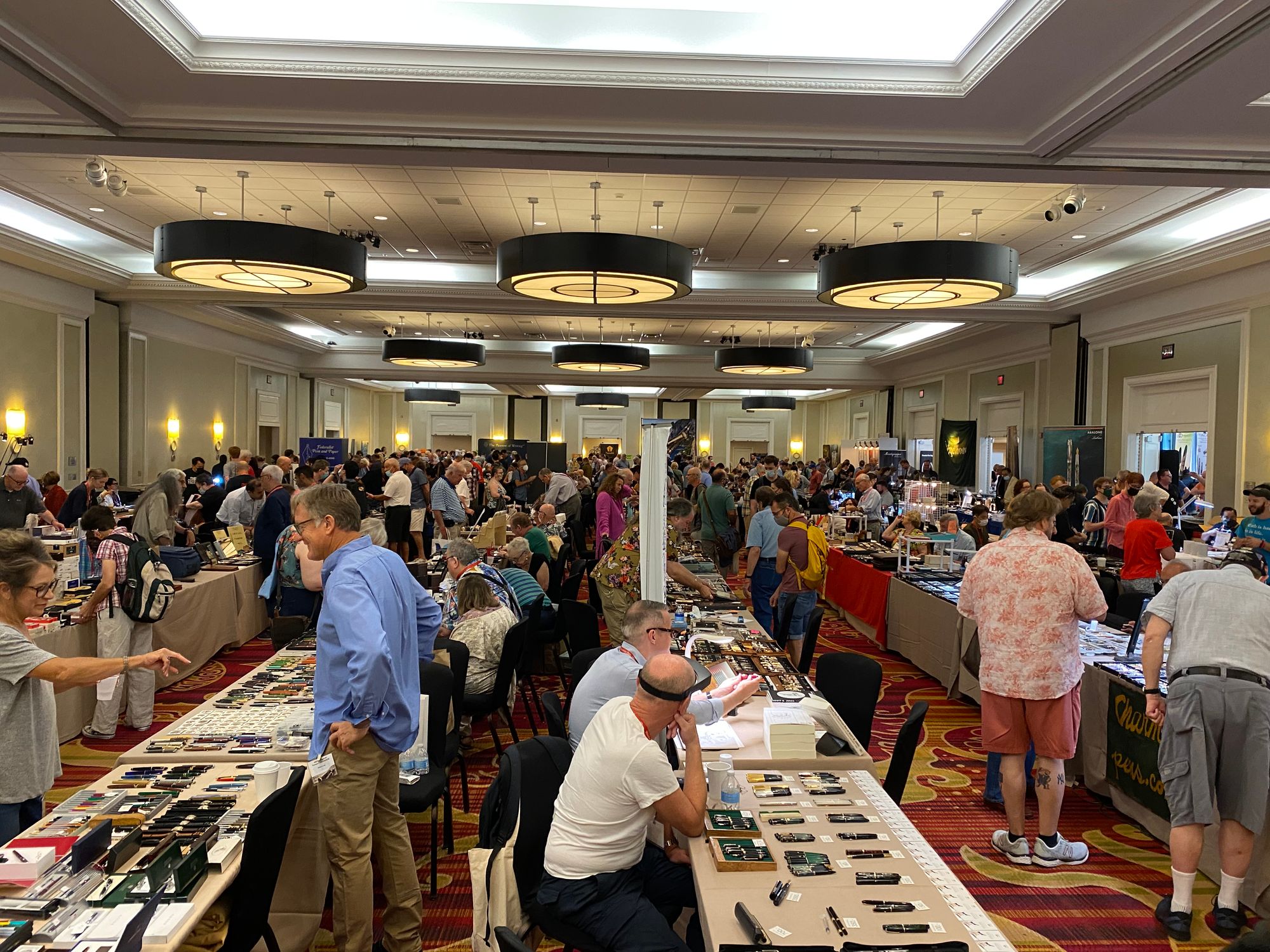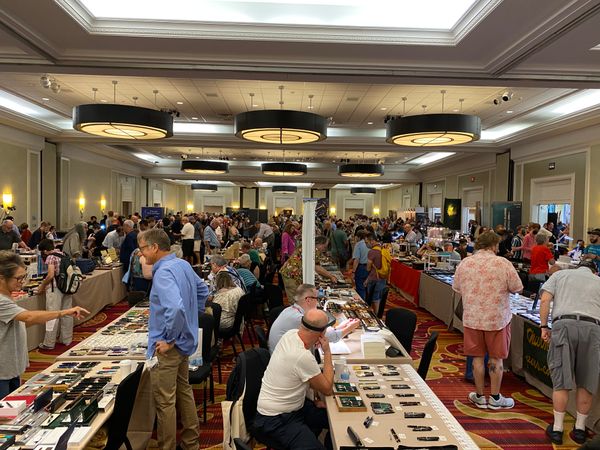 Say what you will about the DC Pen Show 2022, there is always something to talk about afterwards. A day may come where there will be a pen show recap of DC with no caveats, but it is not this day. That said, it's hard to place any blame on the organizers this year, because they tried REALLY hard to make sure that this was a great pen show. And for the vast majority of attendees, I'm sure it absolutely was.
Once again, the DC Pen Show, or the Washington DC Fountain Pen Supershow (if you're feeling fancy) was held out at the Falls Church Marriott, where they've been holding shows for the past five or so years. If you're familiar with the area, you will realize is not actually in DC. But the Chicago Pen Show isn't really in Chicago either, so maybe it's just a pen show thing.
The problem was that this year, the Falls Church Marriott was undergoing SERIOUS renovations, which limited the show floor slightly, and the rest of the hotel dramatically. For those that are familiar with the show hotel, the entire restaurant, lobby, and bar areas were all behind a constructed wall, and the hotel amenities had all been compacted into what had been the small ballroom. I have to imagine this was literally a worst-case scenario for the show organizers.
For attendees, this meant my biggest gripe: there was no where to hang out after hours. Since the hotel needed the "restaurant" space for actually serving food and drinks, the tables were limited. Since the hotel needed to get that same space immediately reset for morning service, if you DID manage to get a table, you were kicked out of the restaurant area shortly after last call, which seemed to change every night. Let me put it this way: I was in bed before 11pm every night this past weekend. I barely do that at home!
Don't get me wrong, there were still ways to hang out with friends, but it wasn't in the usual "pen shows after dark" style way. I heard stories of people...creatively entering conference rooms and lounges, of people relishing the delightfully muggy August evenings on the porch, or in the case of the DC Metro Pen Crew, up and moving 60+ people out to a different bar for dinner. I opted for small group dinners at a few local breweries, of which there were tons of options! (Shout out to Audacious Aleworks. Their beers and vibe were awesome.) But it means that as I sit here writing, I feel like I missed out on seeing a bunch of people, and I've heard that same sentiment from a few different people.
But the shopping! If the show organizers have taken one thing to heart, it's that their vendors are the heart of their show, and they keep getting better with that year over year. There were plenty of vendors big and small, all with their own thing to bring to their table. Plenty of vintage, if that is your thing, but also a tremendous number of indie makers. In fact, nearly the entire second ballroom was indie makers, and it was awesome to see.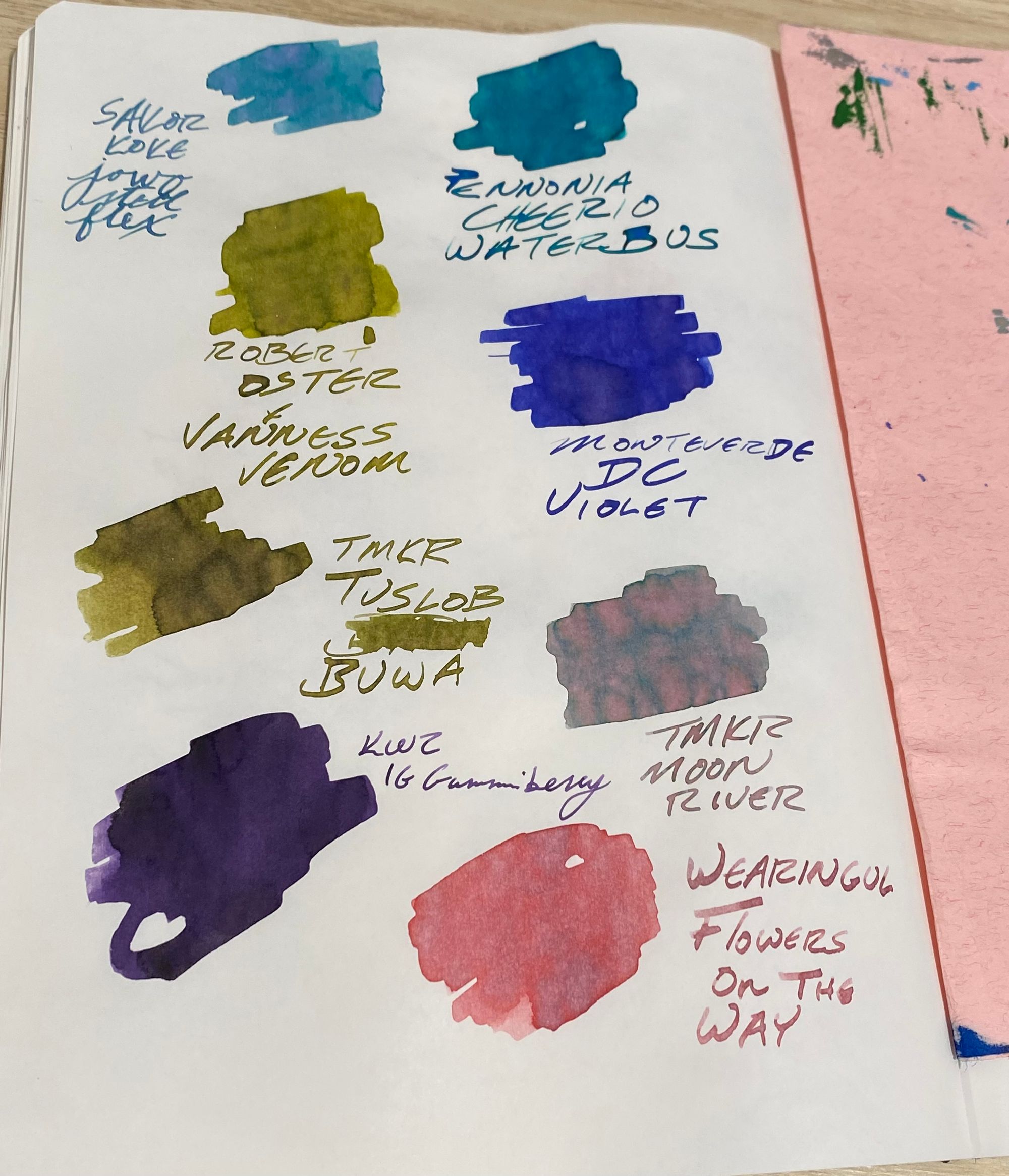 A quick aside on the second ballroom: there was a LOT of concern leading up to the pen show about the fact that the second ballroom was going to be downstairs, instead of upstairs as it was in years past. While there were some vendors that had trouble with traffic (particularly the folks closer to the elevators), the general vibe I got from the downstairs crew was positive. And again, hopefully that will all be resolved next year.
All in, DC was totally fine. For a big part of the attendees, I think they had a great time. Plenty of places to buy great pens, try new stuff, and pick up ink, and get nibs worked on. Crowded at times, but full of like minded people. But for those of us that use this less for shopping and more for catching up with people in the pen community, I have to say it was a bit of a let down. Hopefully next year brings a return to form.
---
And hey, it wouldn't be a pen show recap without a haul pic, so here it is: