2019 In Review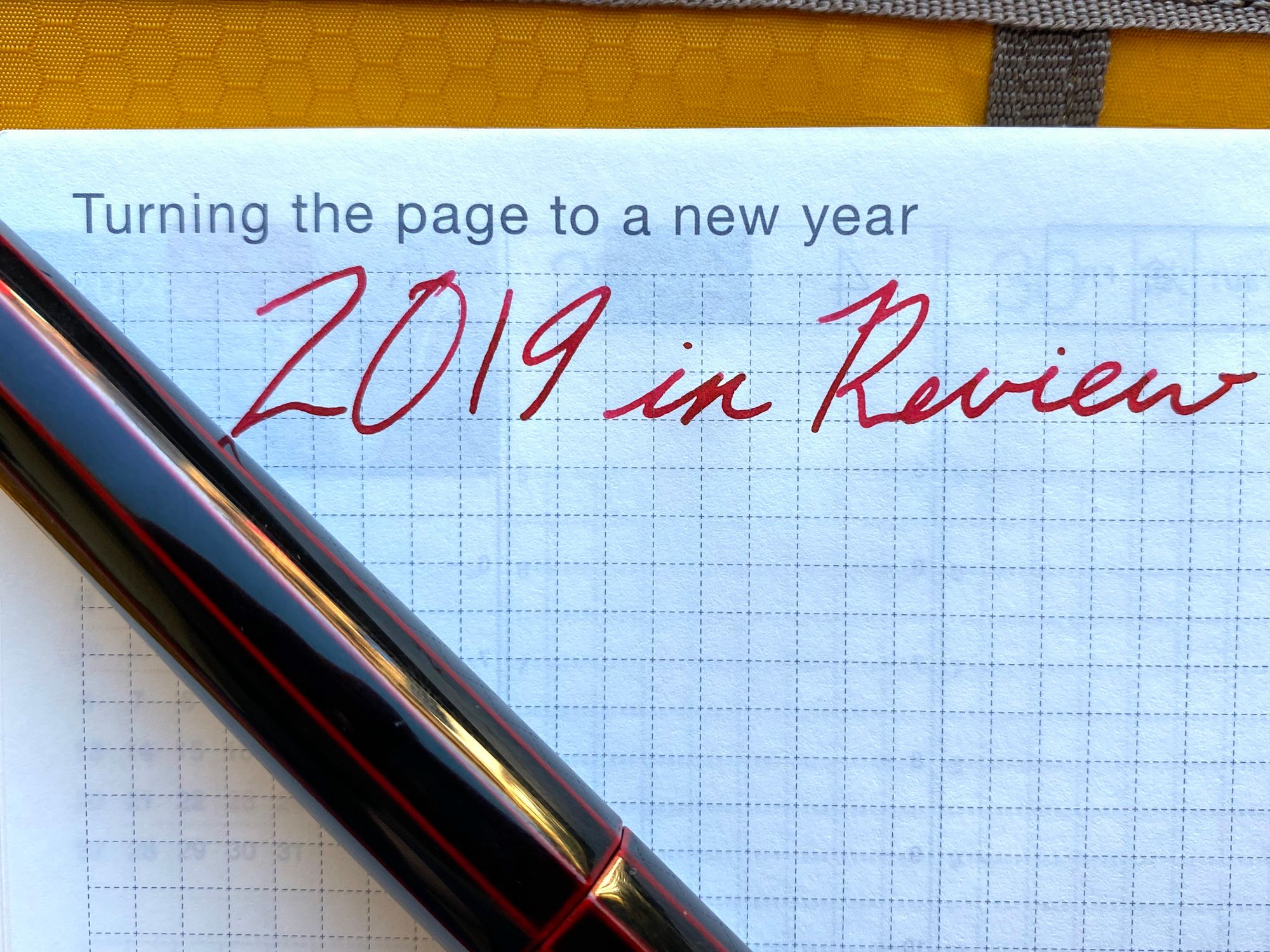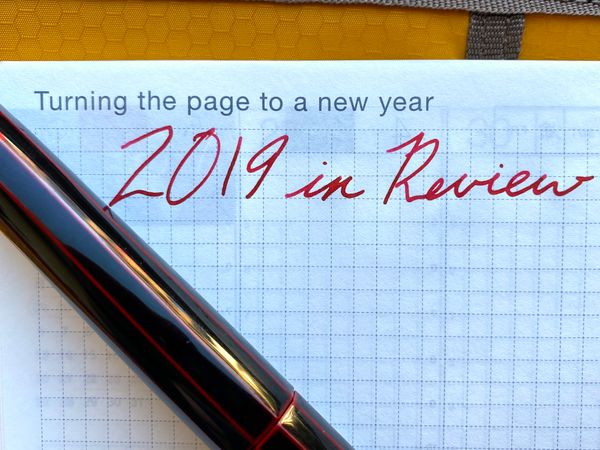 I love doing year end wrap ups. There, I said it. They're easy to write, and kinda fun, too. But I'm going to deviate from the smaller post I did last year and get in some hot takes and observations as I recap some of the great stuff and trends I saw this year. There's a lot to be excited for, so buckle up, this is going to be a long one.
Pens
I wrapped up last year's post with saying "it may be time to look at a 'grail' pen, like a Nakaya", and here we are. My personal collection shed some of the older members as I made room for a surprising number of cigar-shaped pens.  Maybe there's a reason this shape is such a classic after all.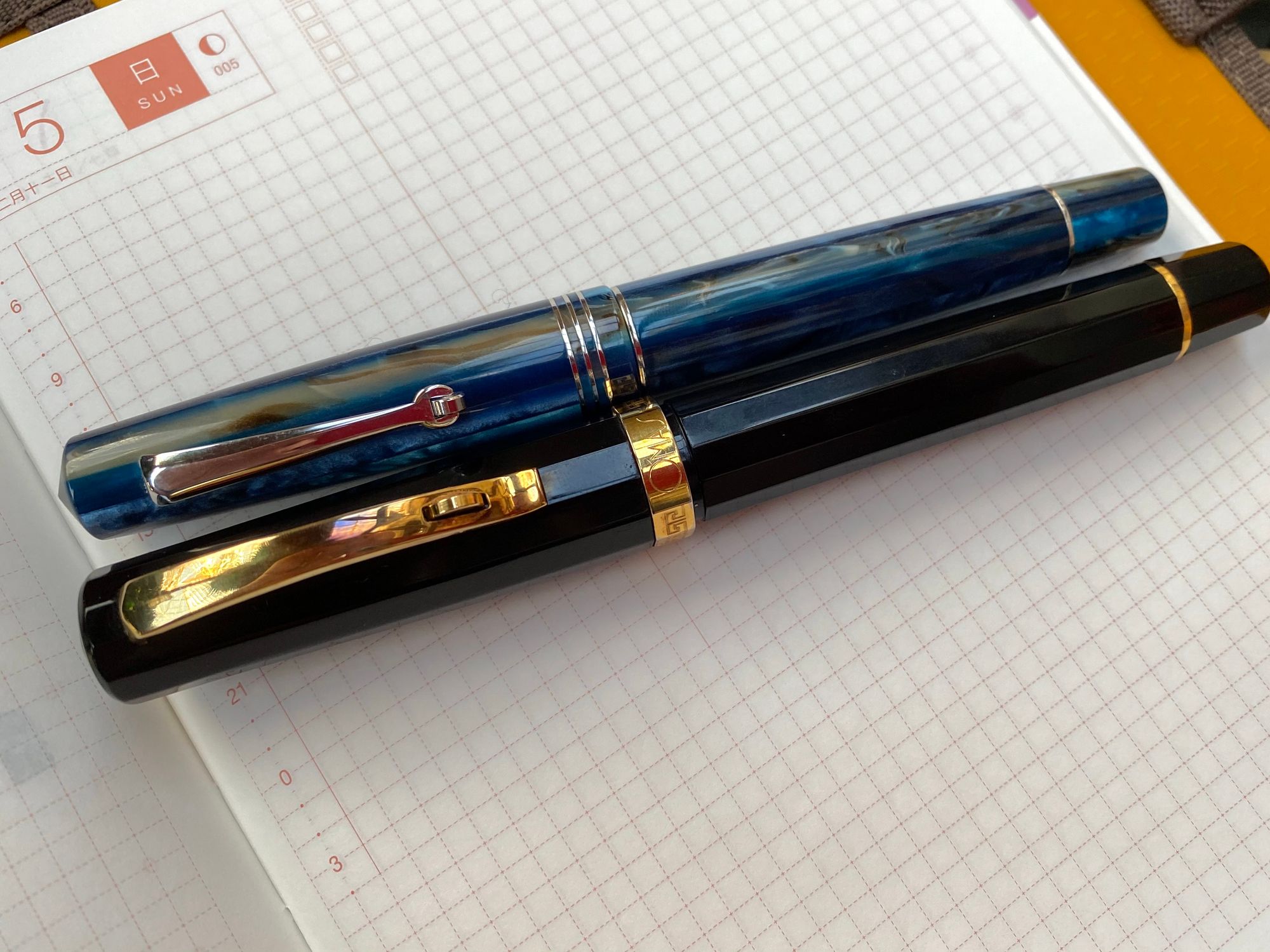 And, there were a ton of changes across the greater pen industry. This year, we saw Italy come back into reach of the average pen user with Leonardo's explosion in popularity. While ASC and Aurora have been doing their thing on the high end, Leonardo has stepped into the mid-tier price point with their gorgeous materials at surprisingly reasonable prices. They might not be the reincarnation of Omas, but they certainly have those Delta vibes. And Aurora continues to push their use of materials and techniques forward. I may not have purchased a Black Mamba 88, but I certainly thought about it.
Platinum finally fully embraced color as a medium and rolled the Procyon out, but also experimented with their 3776 line. The North American Exclusive Carnelian has sparkles in it, and their Apricot Orange collaboration with Nagasawa was an instant buy for me. The brand new Prefounte has a lot of promise as well as a classy step up from the always faithful Preppy. And now we're stsrting to see Platinum doing some brand collaborstions, like the Star Wars line, and the upcoming Godzilla pen. 2020 seems like a good year to keep an eye on Platinum.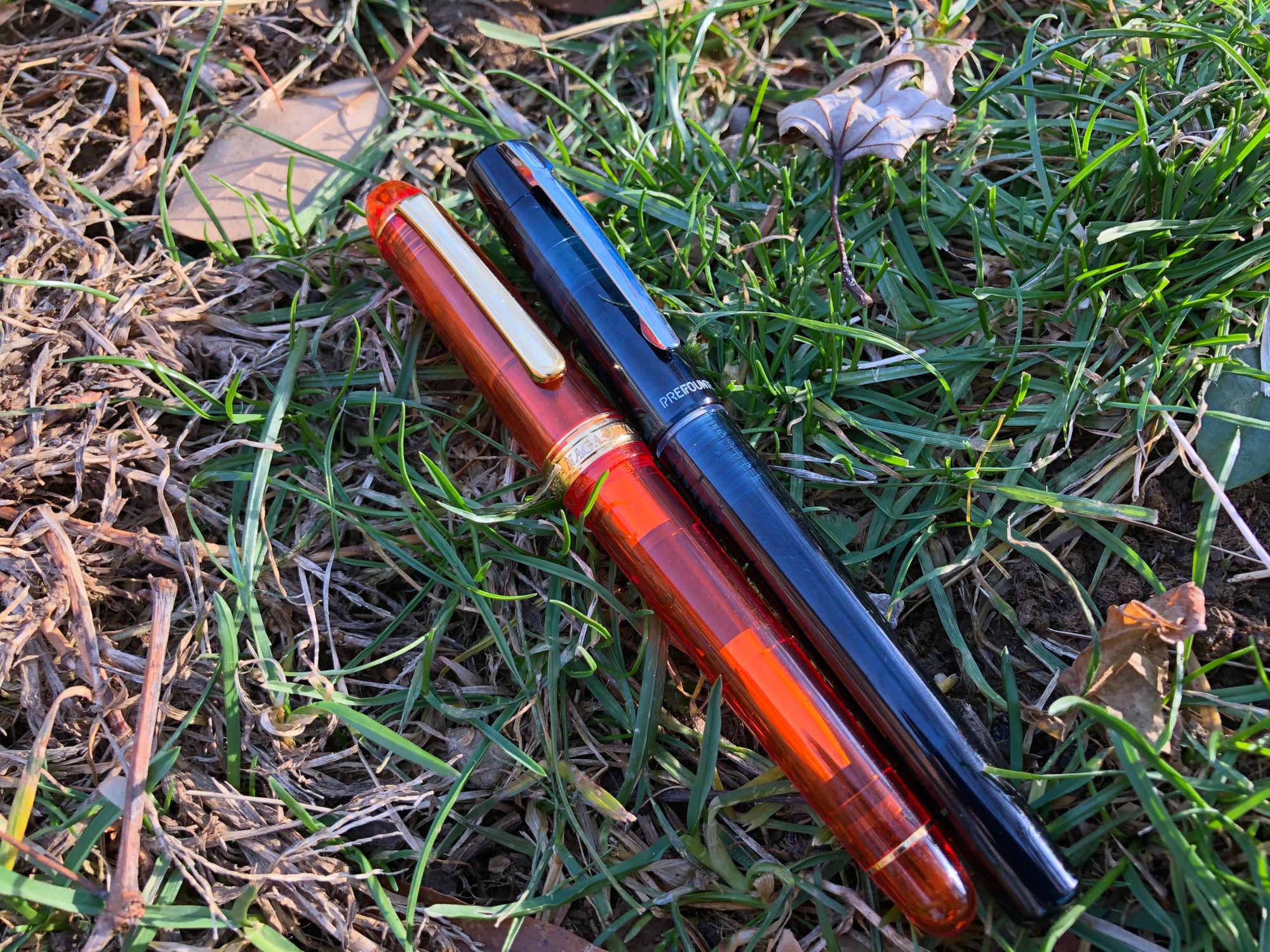 Sailor continues its march towards having a pen in every single color combination imaginable, and seemed to remember that they had a Pro Gear Slim Mini line. Getting a hold of some of these editions has become a game in and of itself for people, but I bought and sold two Japanese exclusives this year, so it's certainly doable.
Ian Schon from Schon DSGN made sure that our pockets had a new friend when he released his Pocket 6 at DC. I think every pen meetup I've been to since that came out has had a moment where everyone shows what color they have. And Brian from Red Dragon Pen Co brought the Parallel to a more manageable size for pocket carry as well, even if the experience of buying one did feel like a back-alley deal.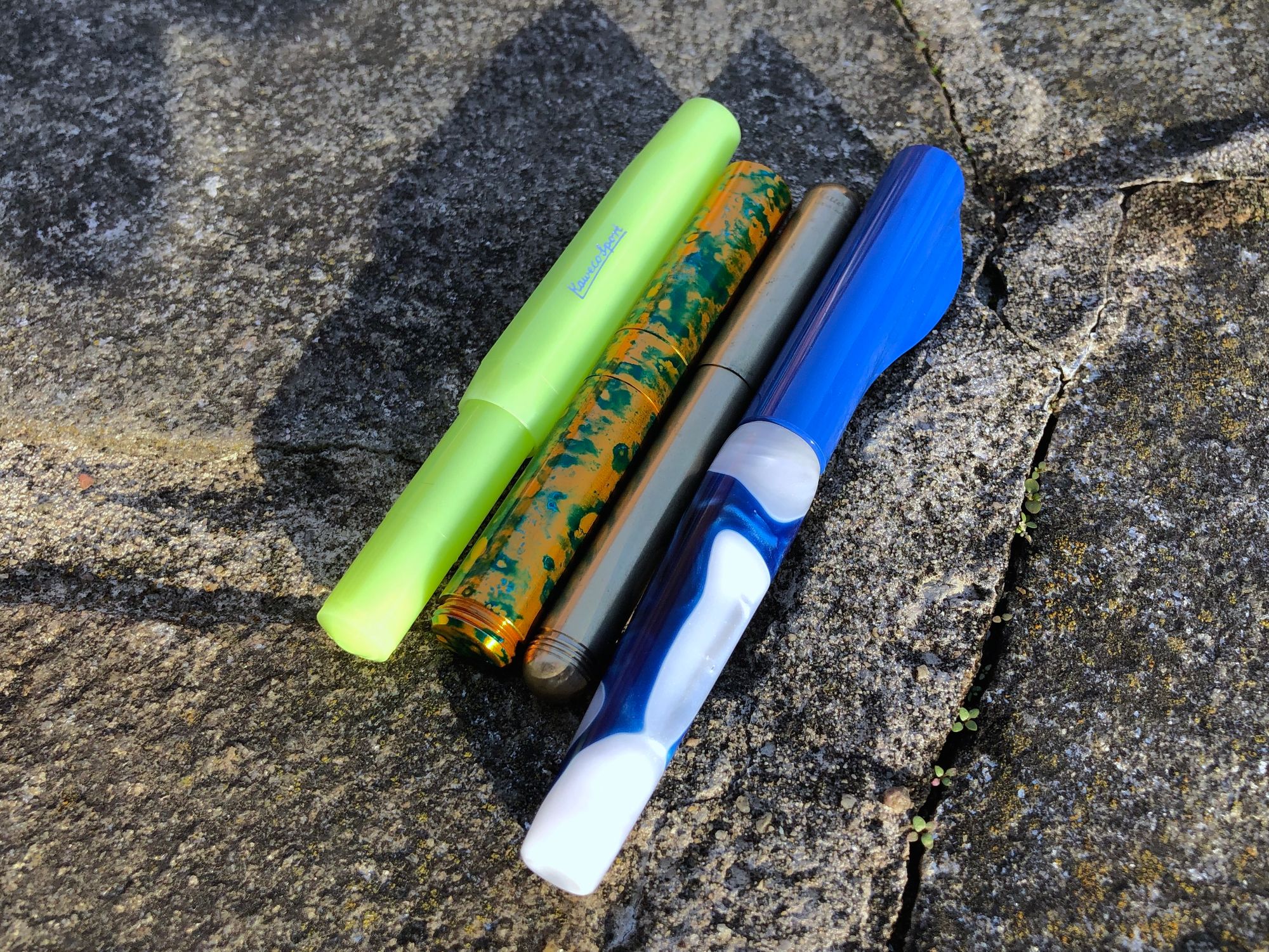 Nibs
We can't talk about pens without talking about their nibs as well, and it was a great year for the spot where pen touches paper. There has been an explosion of creativity in the space, and I love it.
We've seen a swath of young upstarts in the nib worker space, and all of them are doing great work. Audrey at Franklin-Christoph has perfected her version of Jim's SIG, and it's high on my list for next year. Gena from Custom Nib Studio set out on her own, and she is blisteringly fast behind the grinding wheel, while JC from Nibs on Point takes a slow, methodical approach towards modification. And those are just the more traditional grinds. Overseas, I've heard nothing but great things about the Naginata work that Tokyo Station Pens does, and I hope to get on his list for 2020.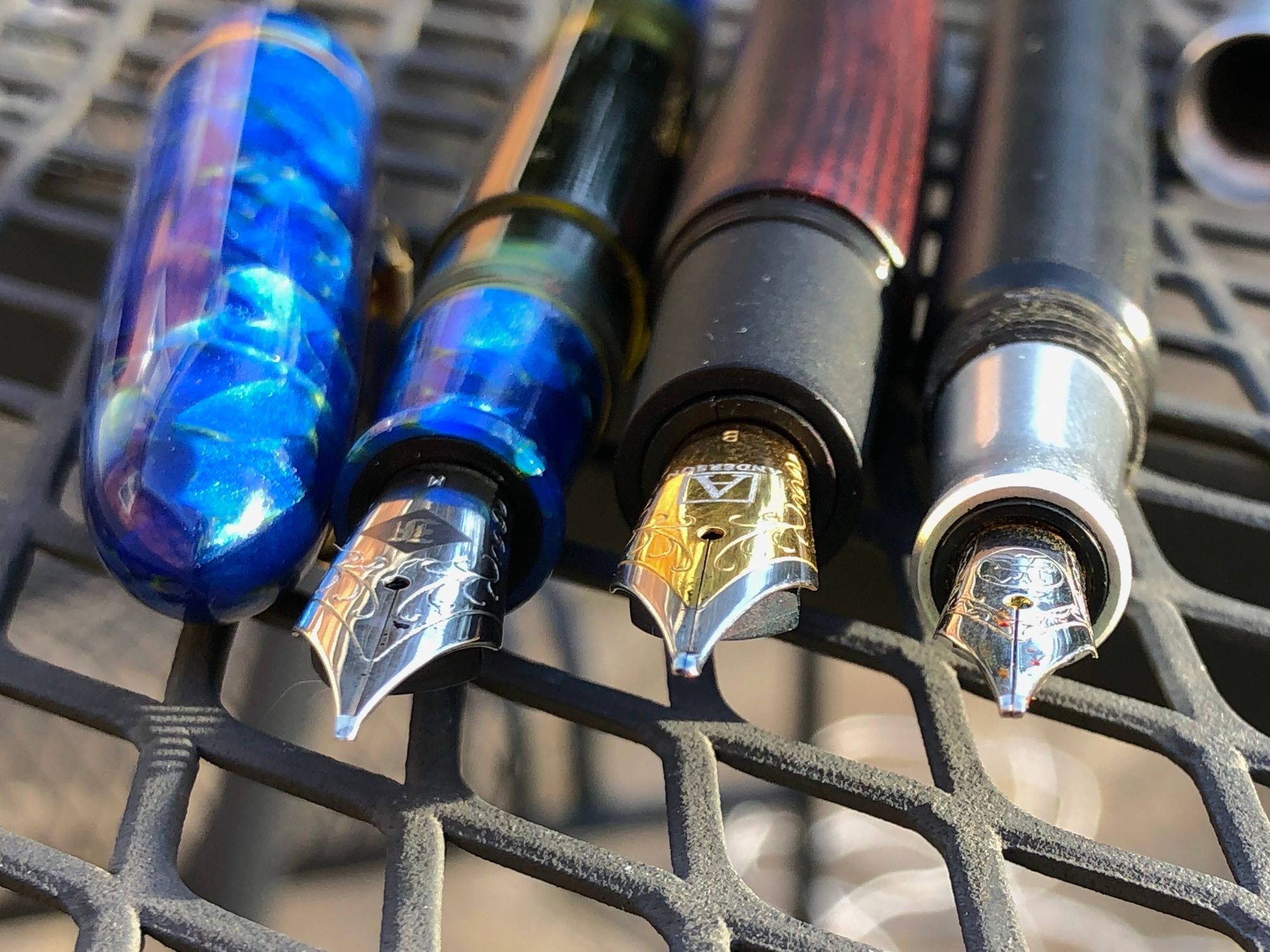 The pen market is still on the hunt for more flex. At this point "it's not vintage flex" has lost all meaning, like a word repeated over and over until it becomes something else. But in addition to the old standbys of Nakaya's soft nibs and Pilot's FA, there's also experimentation on the lower end. Franklin-Christoph rolled out their steel flex nib this fall, and it's been a fun nib to play with. Les from StyloSuite, Ralph Reyes, and a few others are doing interesting flex mods to steel nibs that have some incredible results. "It's not vintage flex", but who cares?! It's fun!
There has also been a lot of play in the more exotic nibs. It's safe to say that Ralph Reyes is still the leader there, but Monty Winfield has come out of the gate strong this year, and Jim "The Pen Sloth" Crawford has made some truly out there creations. While I'm yet to acquire my own multi layer nib, it's great seeing so much experimentation in the world.
Paper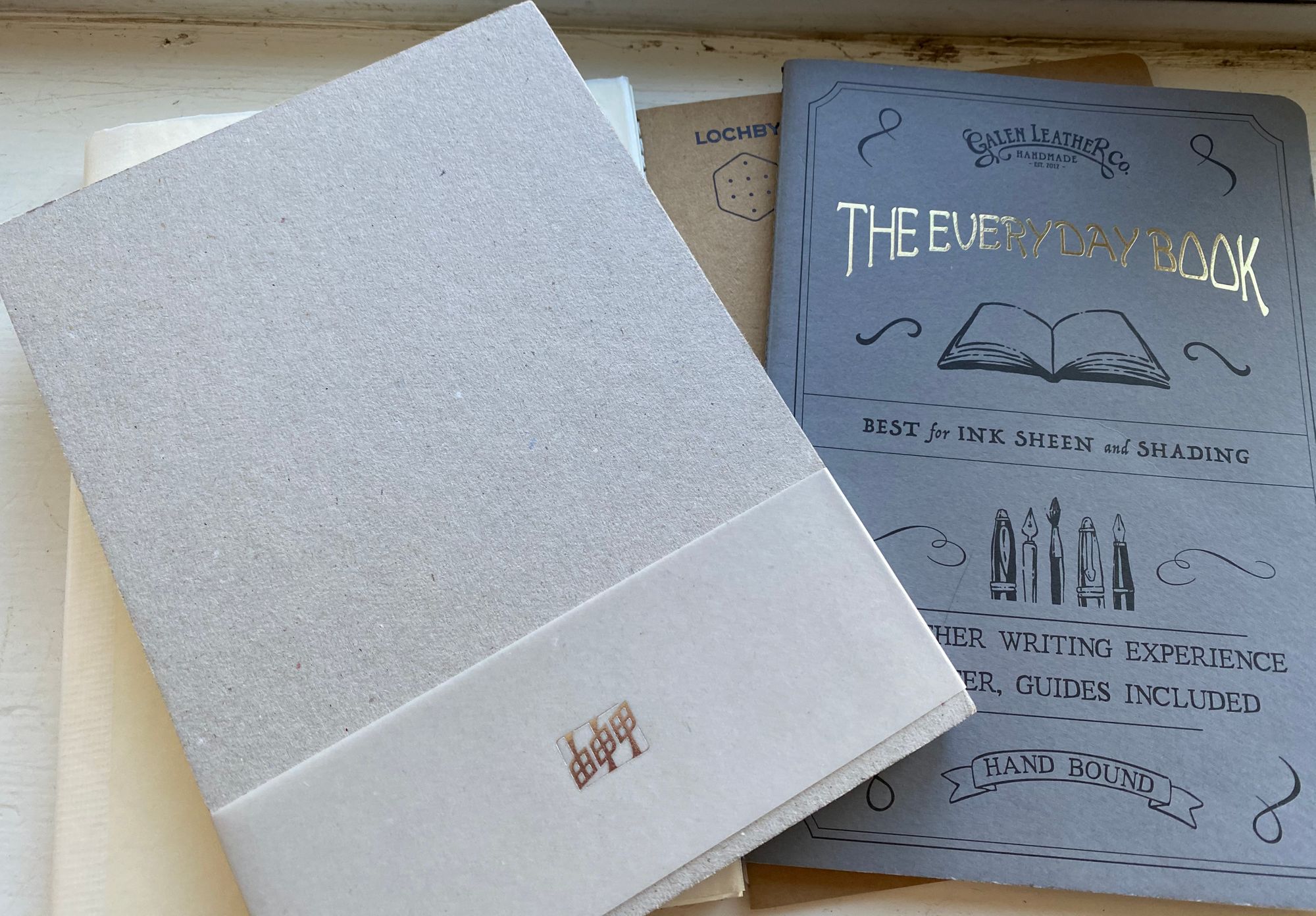 As a certifiable paper nut, I am so delighted to see so many different types of paper hitting the market widely. Tomoe River is ubiquitous now, and whether you want 30 sheets or 400, you can get that beautiful performance all over the place in both varieties of paper weight.
We also saw a lot of hubbub about Mitsubishi's Bank Paper, which we can probably blame Daryl from Musubi for directly. His chatter about it led to Musubi diaries containing that textured goodness, and the pads are more easily accessible as well. Musubi didn't stop there, rolling out exotic paper types like Spica Bond and bamboo.
Yamamoto's Paper Taster has also been a pretty hot product at pen shows and recently in stores, so I expect people will continue to look for other fun and interesting papers going into next year as well.
And while I didn't get it until the end of the year, the Yoseka notebook blew me away with its performance. Shading, incredible sheen, and fantastic texture in a gorgeous, exposed binding. I wonder if they'll make a ruled version...
Ink
Oh man, was this a great year for ink or what? Last year, we saw some of the Korean brands like Colorverse and 3.Oysters start to grow. This year, the Philippines put on an impressive display of ink innovation.
Both Vinta and Troublemaker Inks blew onto the scene with a dazzling array of  incredible inks at prices that were nice for the pocketbook. People went nuts for the pale, color changing colors like Troublemaker Milky Ocean and Abalone, Sailor Ink Studio 123 and 162, and the new Sailor Manyo Haha. Speaking of Sailor, they finally seem to be relaxing their strange rules and letting retailers sell ink online to people that want it. Crazy concept, huh?
Diamine continued their reign of the super sheener inks. Purple Rain, Communication Breakdown, Cult Pens' Iridescink line, and a number of other European exclusives brought that crazy shine to our pages, and with minimal clogging! I think I'm set for blues with red sheen for a while, but I'm sure they'll find some new way to drag me back in!
And now some of the manufacturers are getting back into the ink game. Aurora appears to be expanding their line of inks, TWSBI released their inks right before the end of the year, and Leonardo seems to have a particularly vibrant Turquoise I need to take a look at.
---
I could absolutely keep going and talk about some of the other ink brands rising up out of Japan, or the expansion of brands like Esterbrook, but I'm feeling too wordy, so I'll wrap up here. This was such a fun year to be in pens and part of the community, and I can't wait to see what 2020 brings.