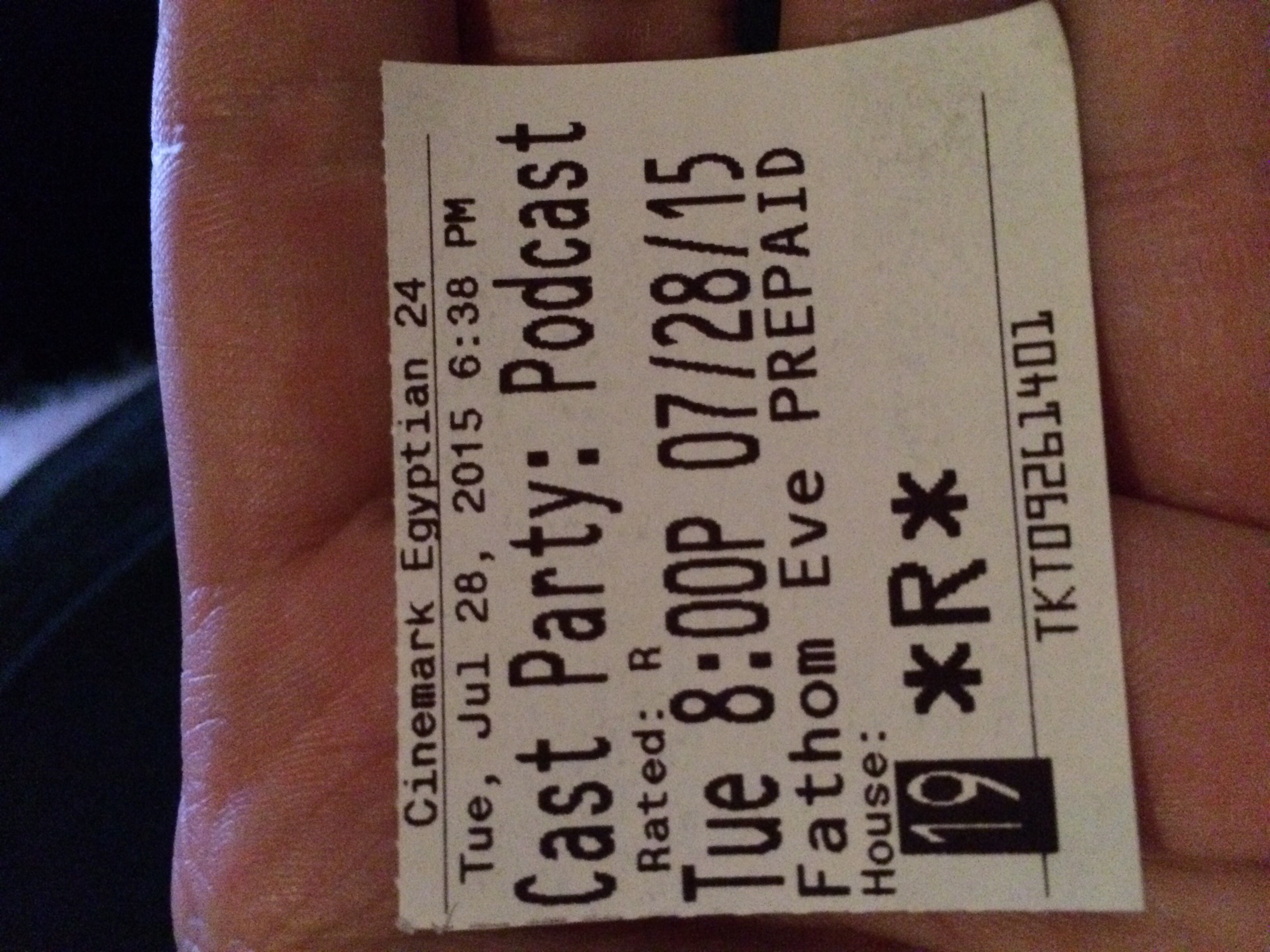 Last night, my wife and I went to the Cast Party showing at one of the local movie theaters. Essentially, the Cast Party was a bunch of podcasts doing a live video broadcast to movie theaters around the United States, with a few musical acts and such in between. Great shows like Reply All, Radiolab, Invisibilia, and a few other podcasts performed episodes live, playing their recordings for interviews or other things right from the stage.
What was interesting was that I didn't hear it from one of my subscribed podcasts first. Recently, my wife has been listening to a lot of podcasts in her first few hours a day at work, when she doesn't have to interact with people. So in fact, she came to me and told me about the Cast Party. She heard about it from Invisibilia, which I don't even listen to. We didn't have anything going on that night, so we bought ourselves some tickets.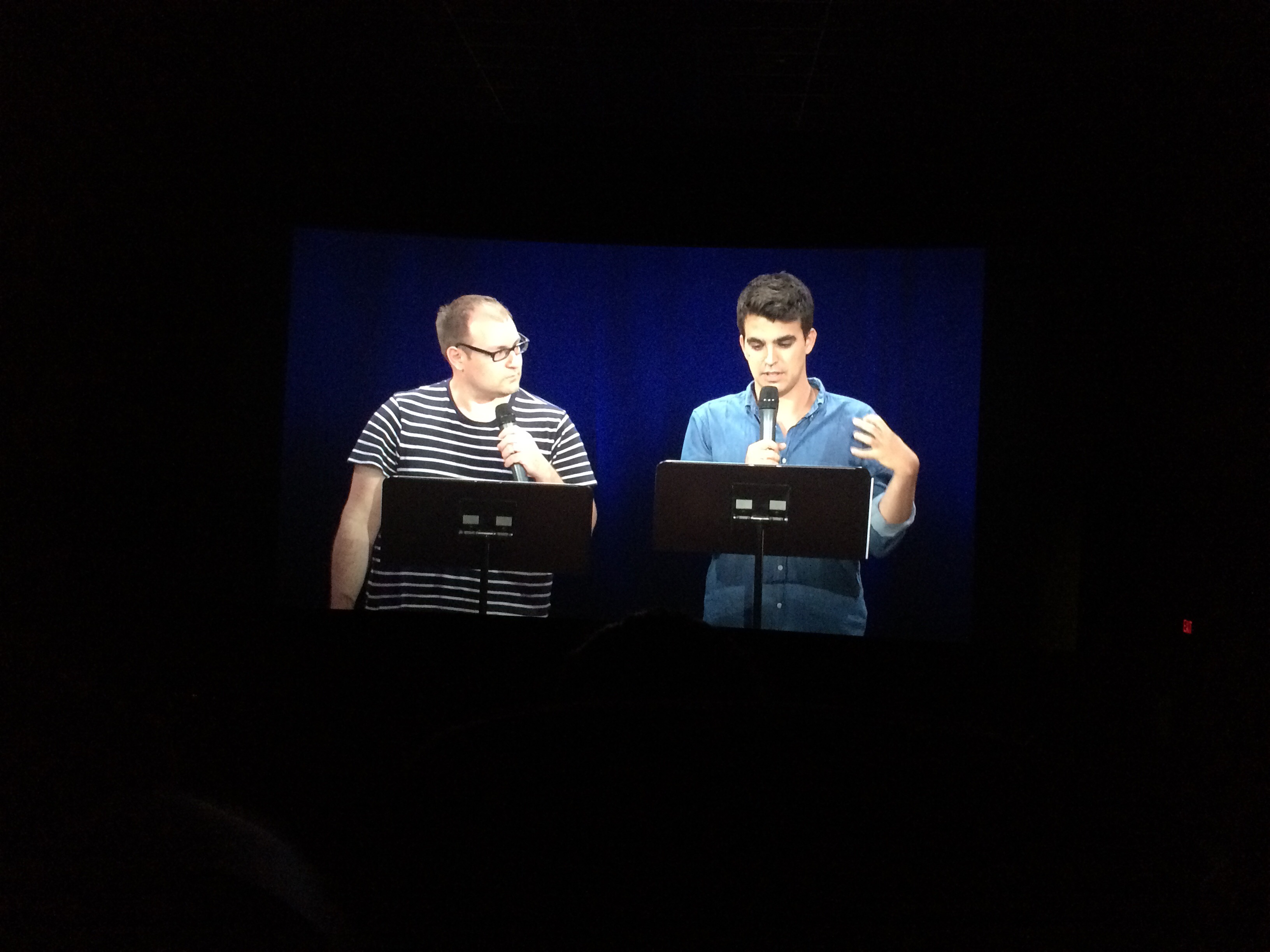 Reply All on stage
When we got to the theater, I tweeted out that I wasn't sure what I was expecting, but I was excited anyway. Walking in to the theater was a little underwhelming, there were maybe twenty or so people in one of the larger theaters in the area, and as soon as the show started, so did the technical difficulties. Luckily, we only missed the opening video, so by the time the actual podcasters came on stage, we had audio back.
Seeing podcasts performed live was a little odd. It felt a lot like sharing a podcast with others, which is funny, because I had just listened to an episode of Analog(ue) that talked about how odd it can be to listen to podcasts with other people. It almost felt like watching sort of theater performance, but overall, it was a lot of fun.
It did get me thinking, though. First, I love to see any attention towards podcasting. It's something that's pretty near and dear to me, since I've been a podcaster for years now, and seeing these sorts of big podcasts doing something different to draw more people in was really fun.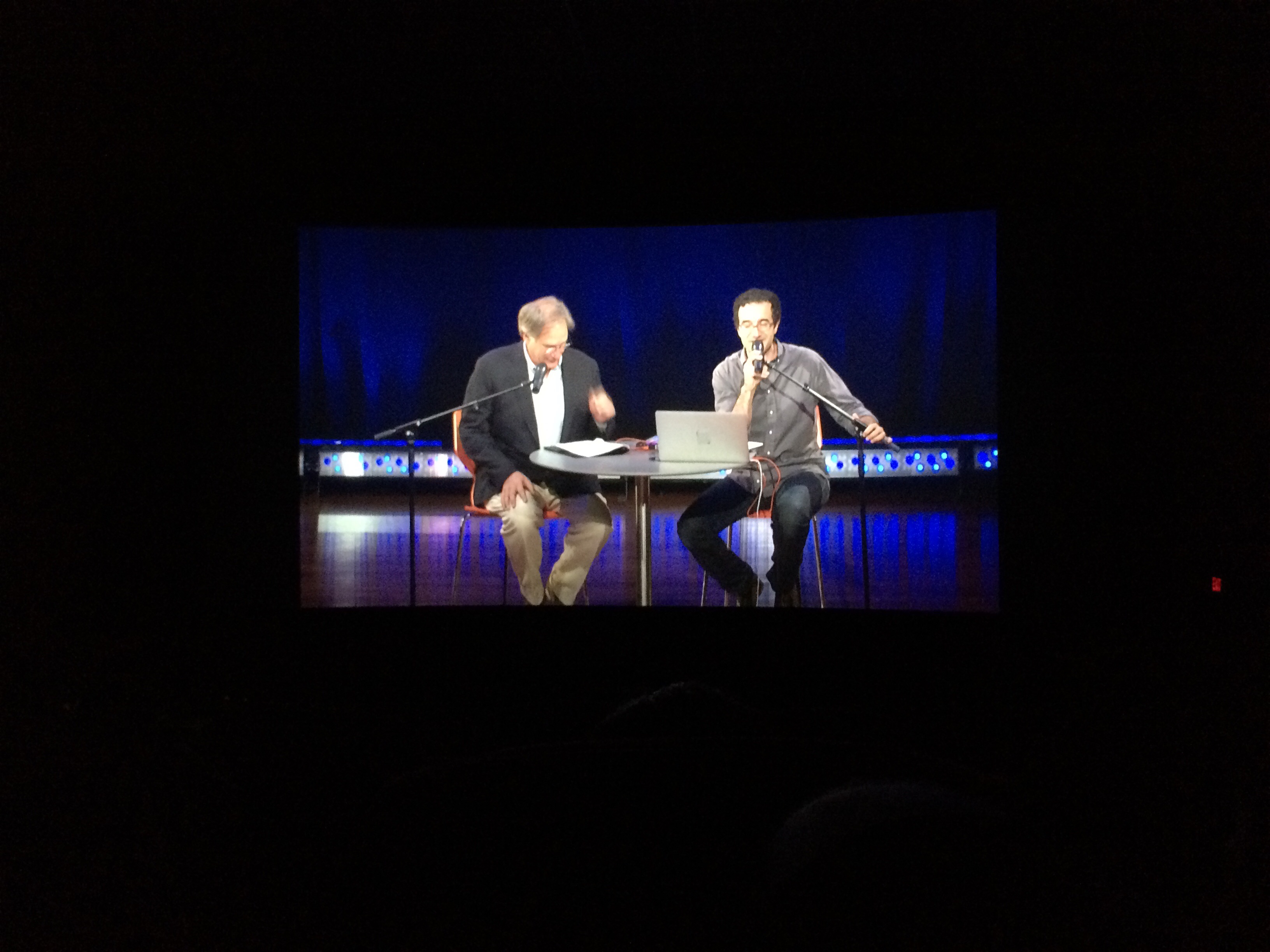 Of note, however, was that all of the podcasts that were featured were much of the "NPR style" of podcast. That sort of highly-produced, short story sort of form. There was a interview style podcast, but it was more of an improv show with comedians, so I don't think I count it. I tend to lean more towards listening to discussion or interview type podcasts, but it's also the style that I do on the SFSPodcast, so perhaps I'm biased.
All that said, overall it was absolutely a blast. It was cool to see podcasts branching out a little bit into something new, and I'm amazed that they had such incredible distribution. It was inspirational to see these podcasts on the big screen, and a lot of fun to share that experience with a bunch of other people. Maybe it wasn't necessarily a success by the numbers (tweets that I searched for told similar stories to our theater), but I really hope to see more stuff like this in the future. Great work, Cast Party!