Rethinking My Home Office
A little over a month ago, I started a new job that would have me working from home full time. As part of that, I had outlined a post all about how I had built myself a standing desk in my basement. I was expecting that when I started working, I'd be spending all my time at this desk, it'd be a revolution for me and the whole nine yards. But the funny thing is, that isn't how things have worked out.
I did, however end up building up a second office in my basement. I live in a three bedroom townhouse, and I already had a nice office built up in the smallest bedroom upstairs. There was just one problem: that office is centered around my gaming PC. It's a great setup if I'm planning on sitting down and getting some time in on Rocket League, but that isn't particularly conducive to getting things done. Also, it's a south-facing room, and it tends to get a little warm in the afternoons in the summer here.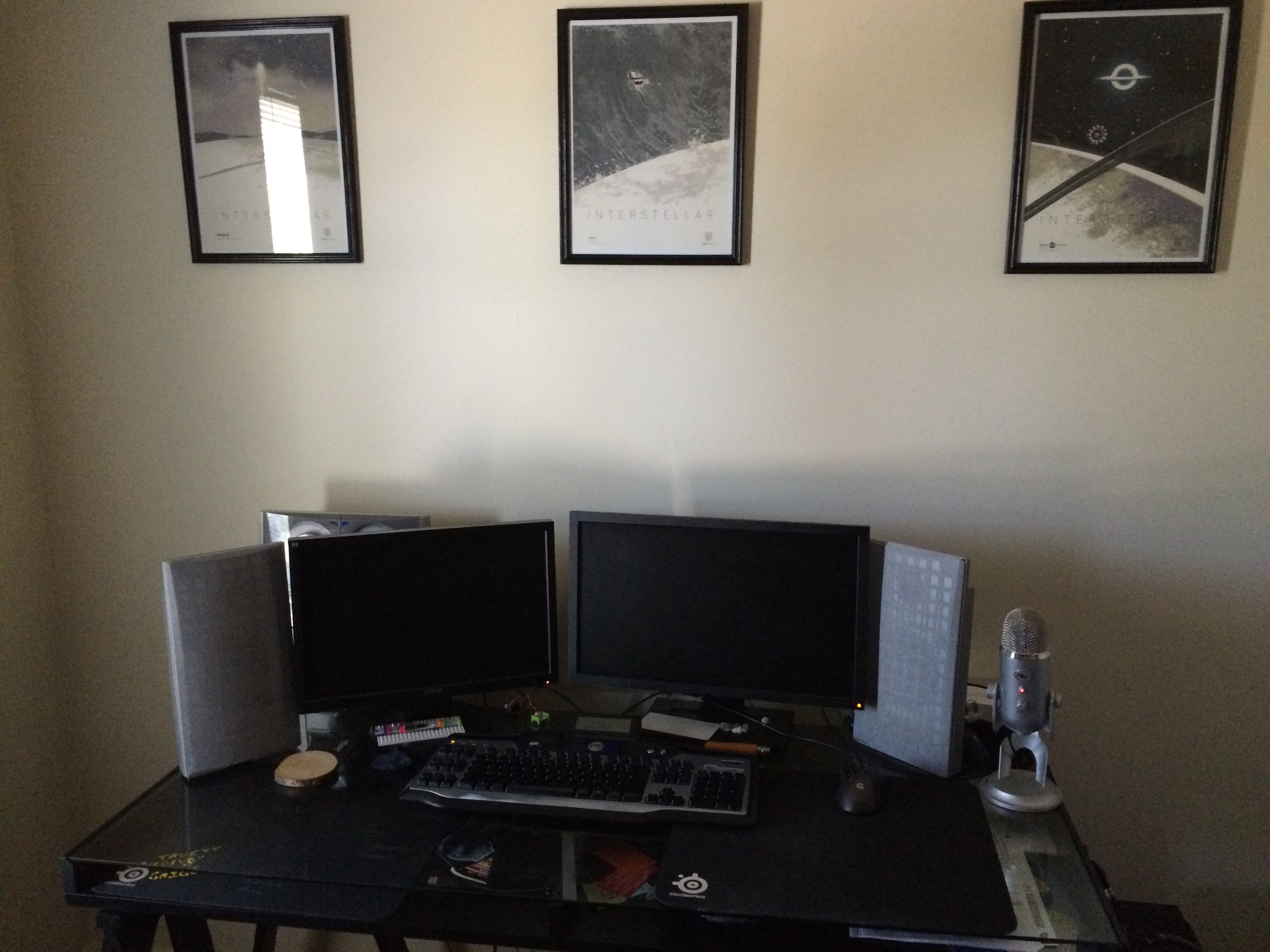 upstairs office
With my downstairs office, I wanted to focus on two things. First, when you start working from home, it can be incredibly easy to be almost completely sedentary. So I wanted a setup on the cheap that would get me standing and moving a little bit. Second, I wanted to remove as many of the distractions as I could. Being always connected, you're going to have some distractions, there's no getting around it, but by making them slightly harder to get to, I hoped it would let me focus better when I needed to.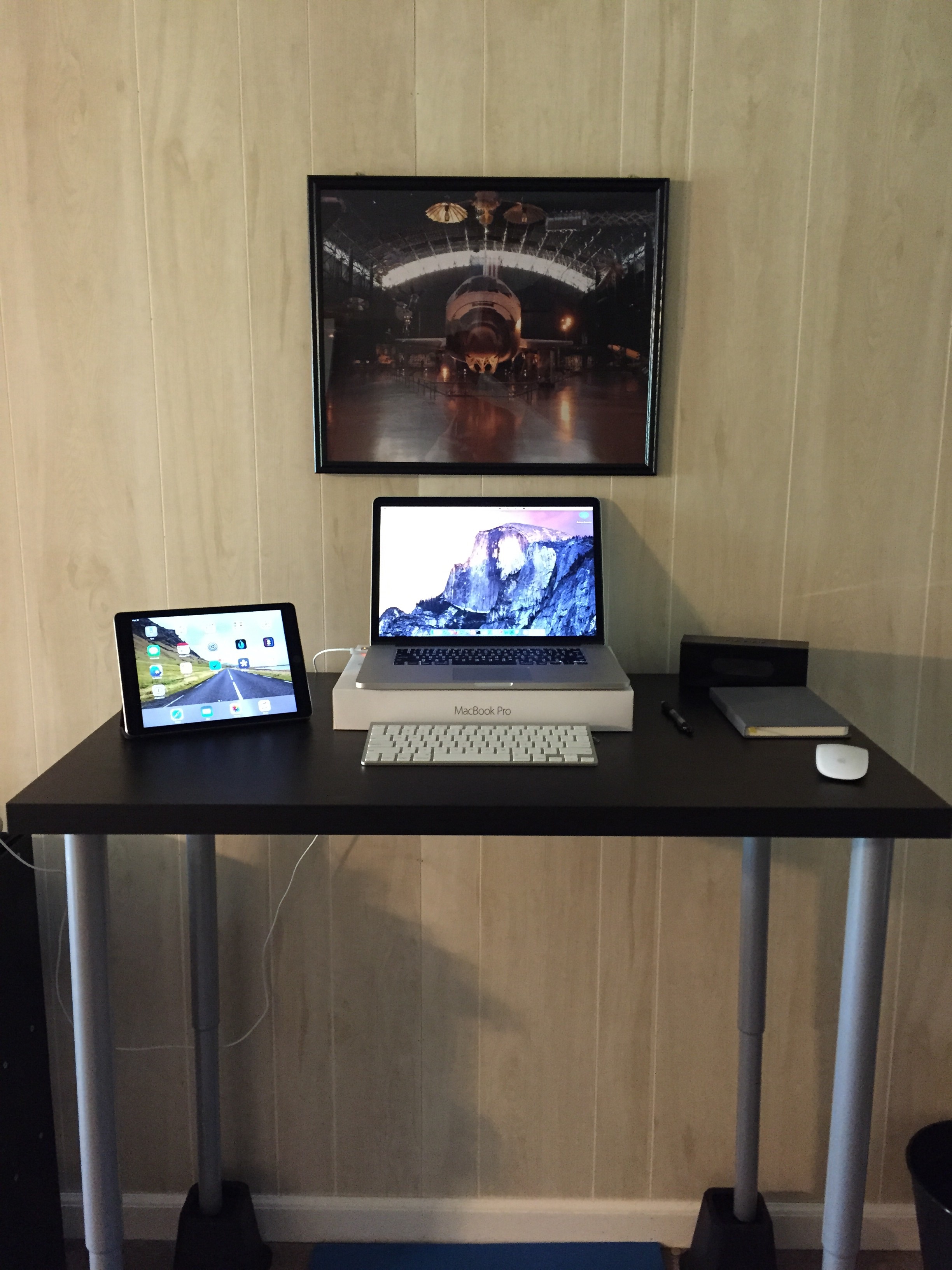 So here's what I ended up with. It's nothing fancy by any means, but it has worked pretty well for me so far. It's simply an IKEA desk top on top of some cheap IKEA legs, on top of cheap IKEA bed risers to get me the last few inches of height that I needed. I still don't have a proper standing mat, so I'm using one of the camping mats that I had lying around. It's simple, and the smaller desk space kind of forces me to keep it clean, which helps keep me from feeling too cluttered. Eventually I'd like to switch to a Varidesk setup in the basement in order to make the setup even more flexible, as well as add an external monitor for the work laptop, but those will come later.
The plan was to spend all my time in the basement, at the standing desk. But I quickly realized that the real beauty of working from home is that I'm not tied to any desk at all. Because I have the two offices, I can work from either of them, or the kitchen table, or the back deck, or the couch. I spend a lot of time simply on phone calls or answering email, so I move around as I feel like it. I might work from 3 or 4 places in the house on a given day, which helps break up the potential monotony of working from home. That's where the real value has been. Working from home still has its challenges, but I've definitely got a working strategy for now.