It's that time of the year again: InCoWriMo starts tomorrow! If you're looking for an excuse to sit down and play with paper, pens, or pencils, International Correspondence Writing Month is one of the best ways to do that. The premise is pretty simple: during the month of February, you write one letter each day. Last year was the first year that I participated, and it's a fun challenge. I didn't complete all 28 letters last year, but I had a great time with the ones that I did get done. At the end of the month, I found that the hardest thing about InCoWriMo was just knowing what to write, so here's what I'll be keeping in mind this time around.
For what to write, there's been a ton of great blog posts written about how to start off with a pen pal, here's a few links:
It's important to remember that when you're introducing yourself or writing a first letter, it doesn't have to be some multi-page monstrosity. Just say hi, tell them a bit about yourself, and ask a few questions to give the other person some prompts for their return letter. Last year, I felt that the first week of InCoWriMo was the hardest because every letter was an introduction. After the first week, I had gotten a few letters that I could reply to, and that made the rest of the time much easier since I didn't have to start all the conversations myself.
As for what I'll be using, I'll be working through a Life Airmail Pad and some Life Airmail envelopes as well. This set is so much fun to use, and the paper is like nothing else I've ever seen. There's not a ton of sheen, but I don't have a lot of sheening inks inked up right now. Some of the letters I may seal with wax, others may just get some washi tape. I usually reserve that decision until after everything is written.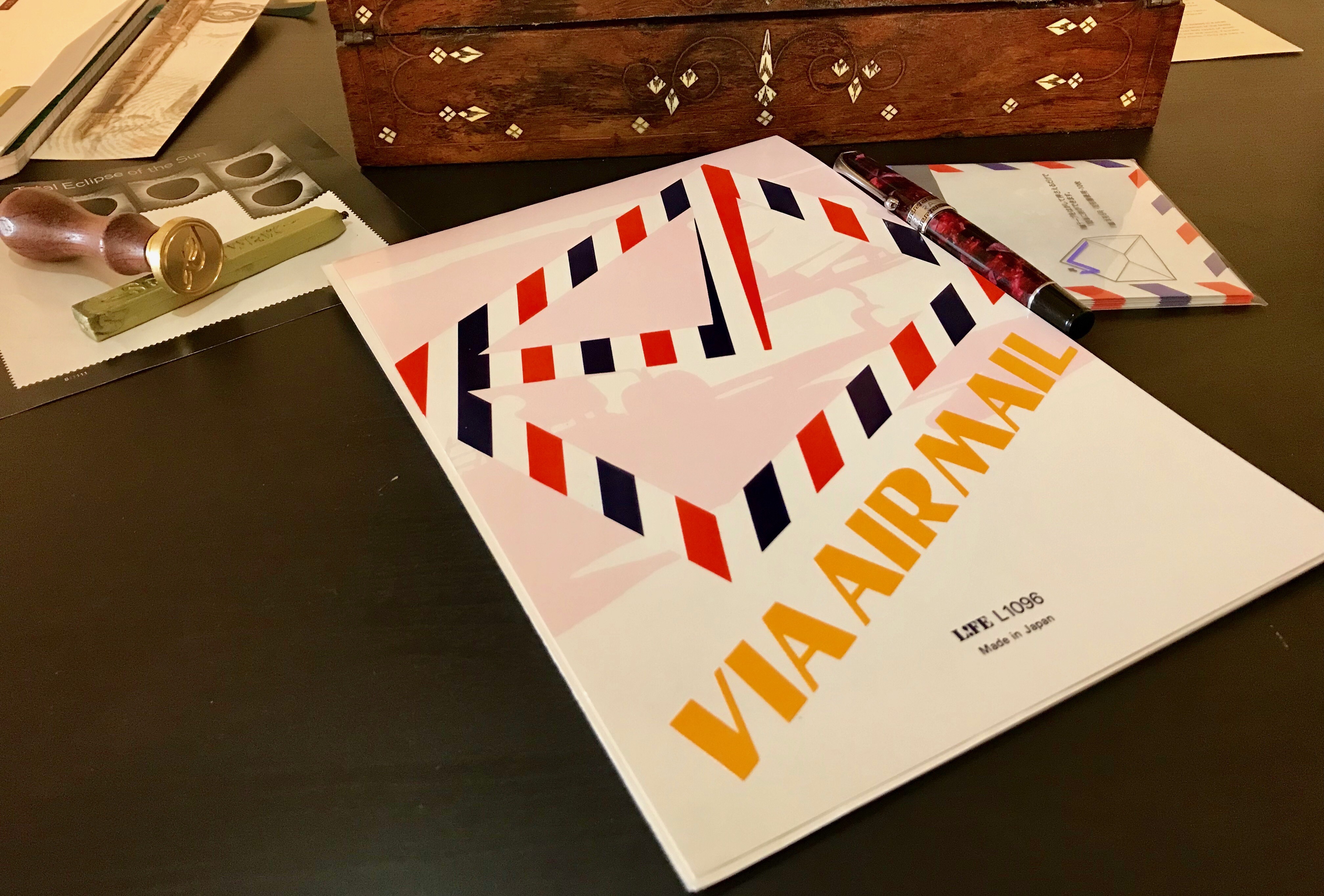 But the best part about InCoWriMo is that there's not a "right" setup for it. If you want to send 28 postcards, do it! If you send 28 thank you notes for all those Christmas presents that you got and totally meant to get the notes out but then life got so busy and now I feel terrible and ugh, well, do that! And if you don't make it all 28 days, oh well! The fun of it is sending and receiving mail, no matter what. Now get out there and get writing!