The Paper Series: Delfonics Rollbahn Memo Pad Review
I have a real soft spot for spiral notebooks. There's something so satisfying about watching the notebook get thinner and thinner as I tear pages out to leave notes around or toss a scrap page towards the trash can. Sure, a spiral binding gets bent up if you throw it in a bag, and your hand often ends up doing that weird hover thing as you try to avoid the discomfort of resting on the rings, but that's part of the fun of it.
So when Lisa from Vanness Pens asked me if I'd like to review one of the Rollbahn spiral notebooks from Delfonics, the answer was a resounding "yes!" I had seen these notebooks at the Vanness table at a few different pen shows, but had never picked one up. These notebooks are pretty hard to find, and Vanness is one of very few companies that sells them in the US, so I jumped at the chance to try one.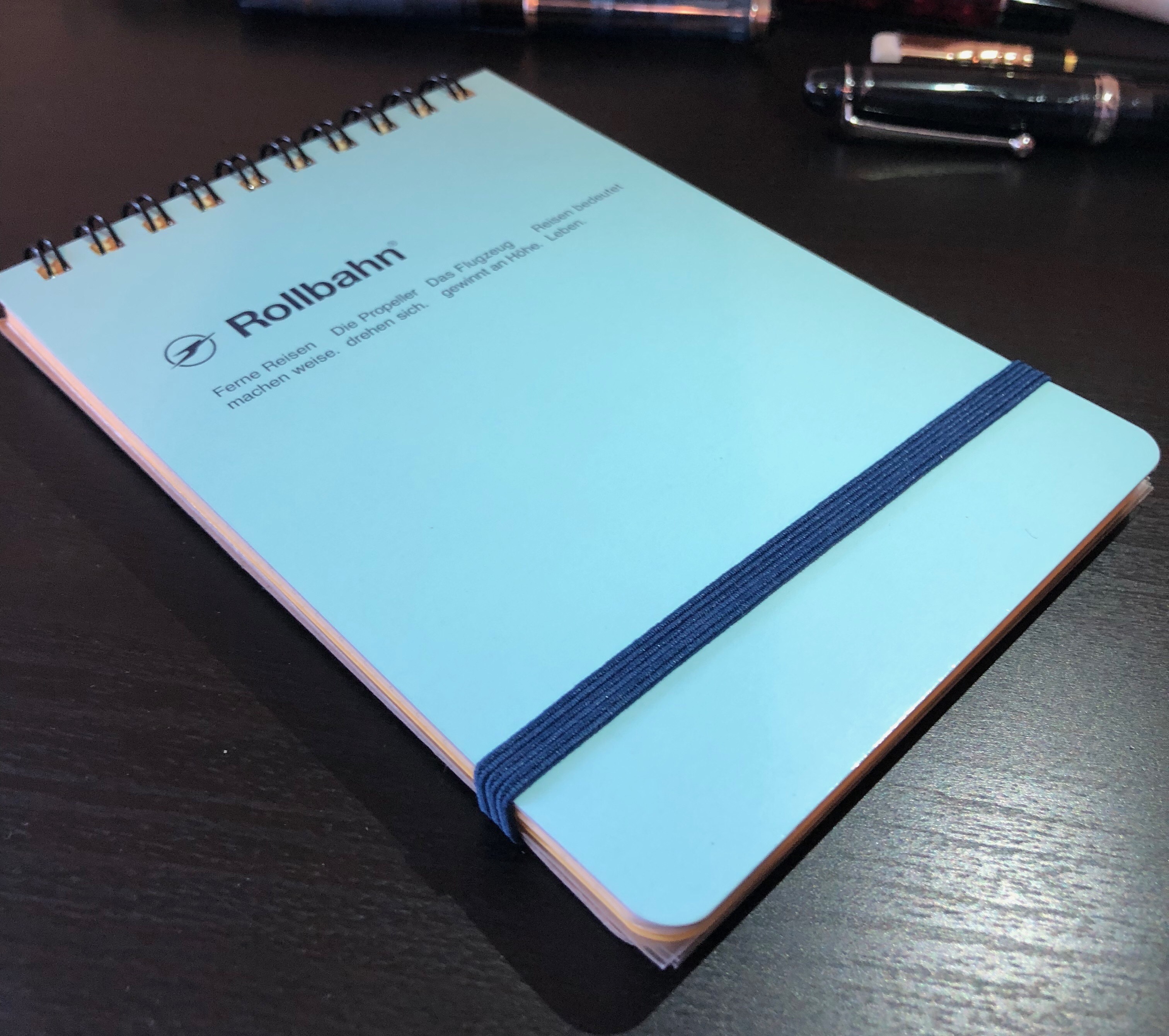 Now, with a name like "Rollbahn", you'd think that this is a German made notebook. I certainly did. "Rollbahn" is German for "runway", and there's bunch of German phrases about travel on the cover. I assumed it was some sort of German, traveller's type style. But Delfonics is actually based in Japan, not Germany. And they're a really big Japanese stationery company, with two physical store chains in Japan and the Lourve. But that makes the cover even more confusing. Is the German just because it looks cool or seems exotic to people in Japan?
Speaking of the cover, let's start there since it's the first thing you see: It's a solid, glossy, cardboard stock cover on the front, and a sort of kraft stock on the back. There's a strong, dark blue elastic that helps hold the cover closed, even on the smaller "memo" sized notebook that I have, which is a nice touch. The color of the cover is a great ama iro, or sky blue, and it matches nicely with the elastic.
The spiral rings are stiff, which can be a challenge for smaller notebooks. The double rings are sturdy but not bulky, which is nice. And because they're good and straight, you don't have any problems with paper snagging on bent rings when you go to open this notebook.
From the earlier picture, you might have noticed one of the more striking things about this notebook: the paper. At first, I thought it was a trick of the lights in my basement office when I saw it. But no, this paper is yellow. Not quite as bright yellow as a legal pad, but definitely yellow. I pulled out some other notebooks to compare and see just how yellow it was. For comparison, here's a page from a Rhodia DotPad, a Craft Designs x Life Notebooks Notepad, and a page from the Rollbahn. Even with my amateur photography, you can see the difference.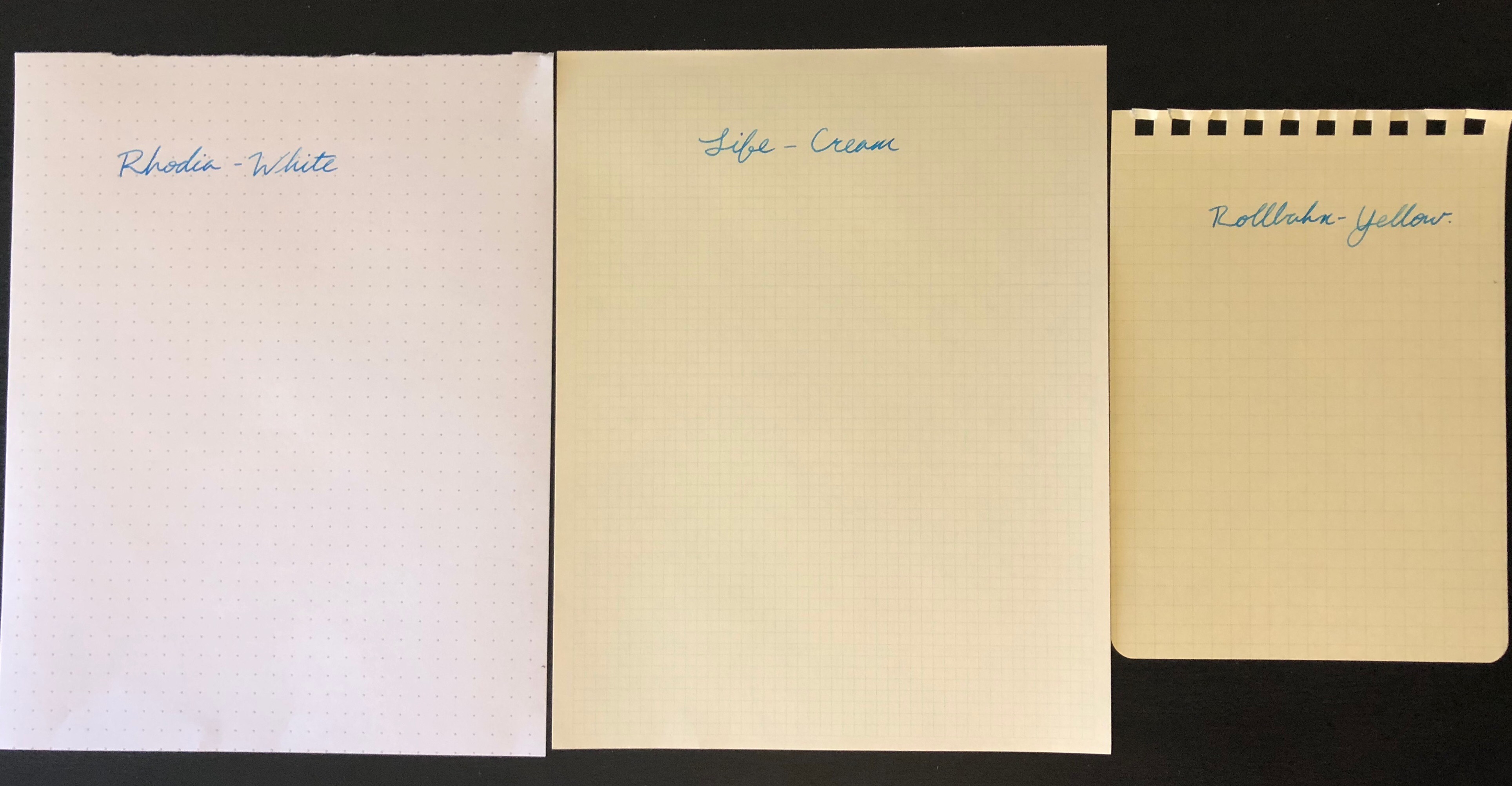 The yellow paper does mean that certain colors of ink are going to look a little funny. I didn't notice anything too odd, but it's worth keeping in mind. Speaking of inks, I was really pleased with the performance of this paper with fountain pens. It's not in the amazing category, but it holds up as well as a lot of my commonly used notebooks. Performance was better than even the Nanuk notebook, which really surprised me. Shading was present, as was a touch of sheen from my Pelikan M205 with a fine nib, but it's inked with Akkerman Shocking Blue, so that's not much of a shock. There was some show through, but very minimal bleedthrough.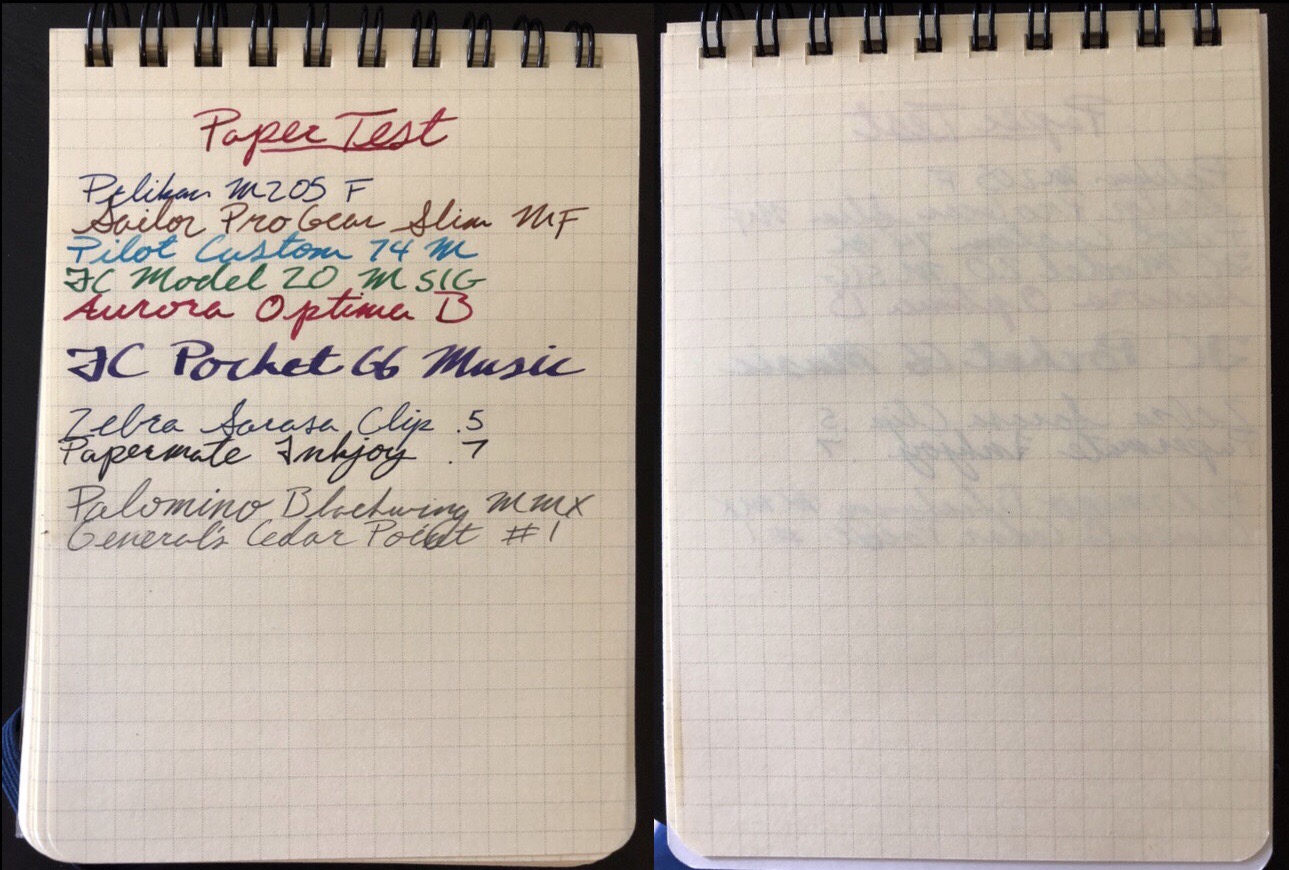 There are even some added bonuses to the Rollbahn Memo Book: perforations and pockets! Each page is finely perforated, which just feels extravagant in a notebook that already makes it easy to tear out a page. Because the perforations are so fine, you won't accidentally tear out a page when turning to new pages. And in the back of the notepad, there are four clear pockets attached to the rings. These are an odd choice, I feel. While the other pages are rounded, these are squared off on the ends, which means the corners protrude a bit. And in a top-bound notebook, I'm struggling to come up with anything that I'd put in the pocket that wouldn't make the other pages lumpy. But it's a fun inclusion nonetheless.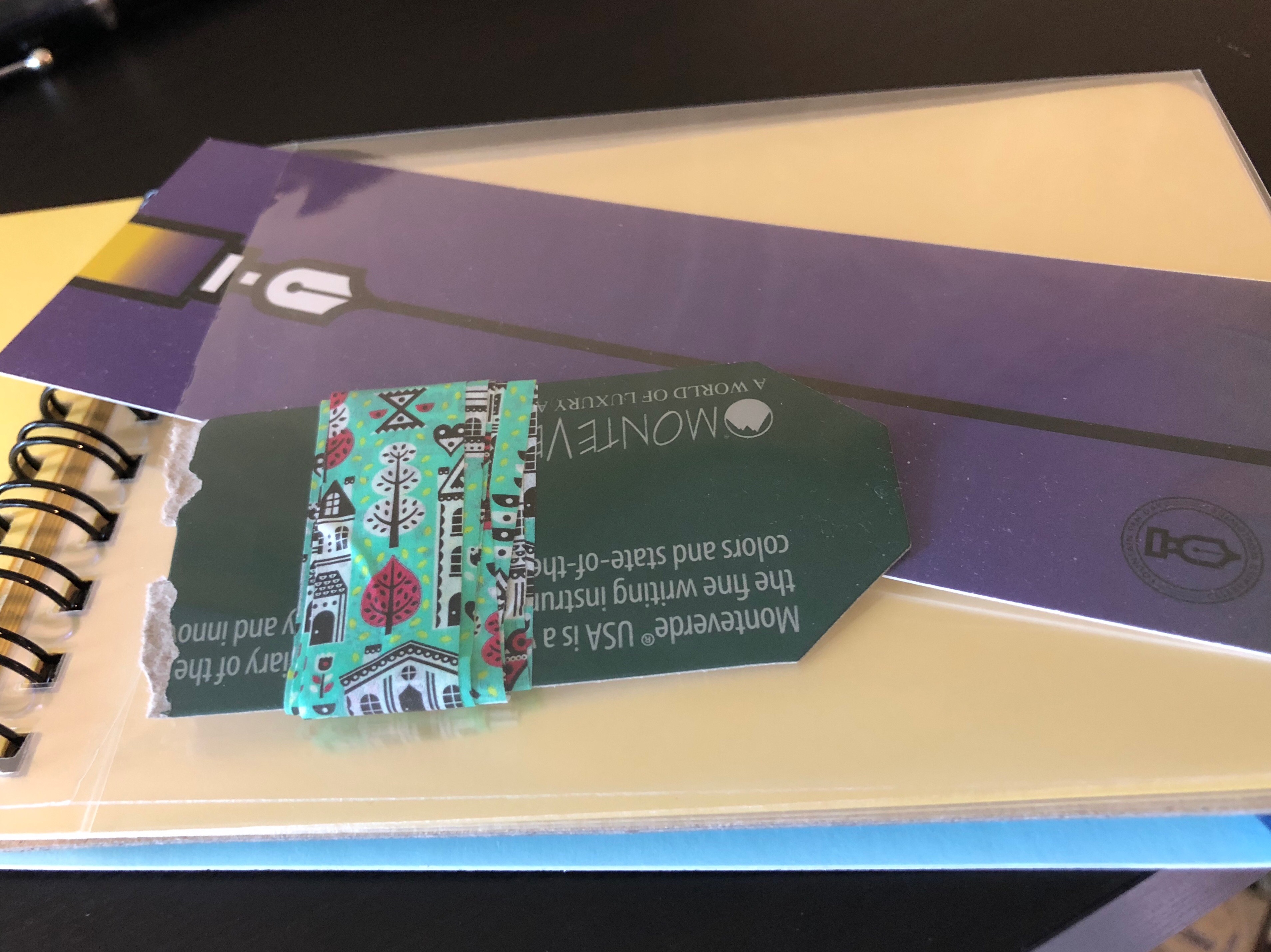 Overall, this is a great little notebook. Delfonics makes the Rollbahn notebooks in a variety of sizes, colors, and bindings, so if top bound isn't your style, take a look at all of the options that Vanness sells. The yellow paper really grew on me as I used it more, and it feels great in the hand. When it comes to that sweet spot for spiral notebooks, this one definitely hits right in the middle of it.
Disclaimer: This product was provided to me for free by Vanness Pens for review.