The Paper Series: Uzumaki Letter Pads
In the United States, we tend to equate cheap price with poor quality. Doubly so when it comes to stationery. Big box stores like Staples and Office Depot are stuffed to the gills with bad paper, crumbly pencils, and gummy pens, all sold at cheap prices. So when I saw that the Uzumaki Letter Pads that my sister picked up for me in Japan sold for just 270JPY each, I didn't expect much. Two letter pads for less than $5? How good could it be? It turns out that the answer is "quite good."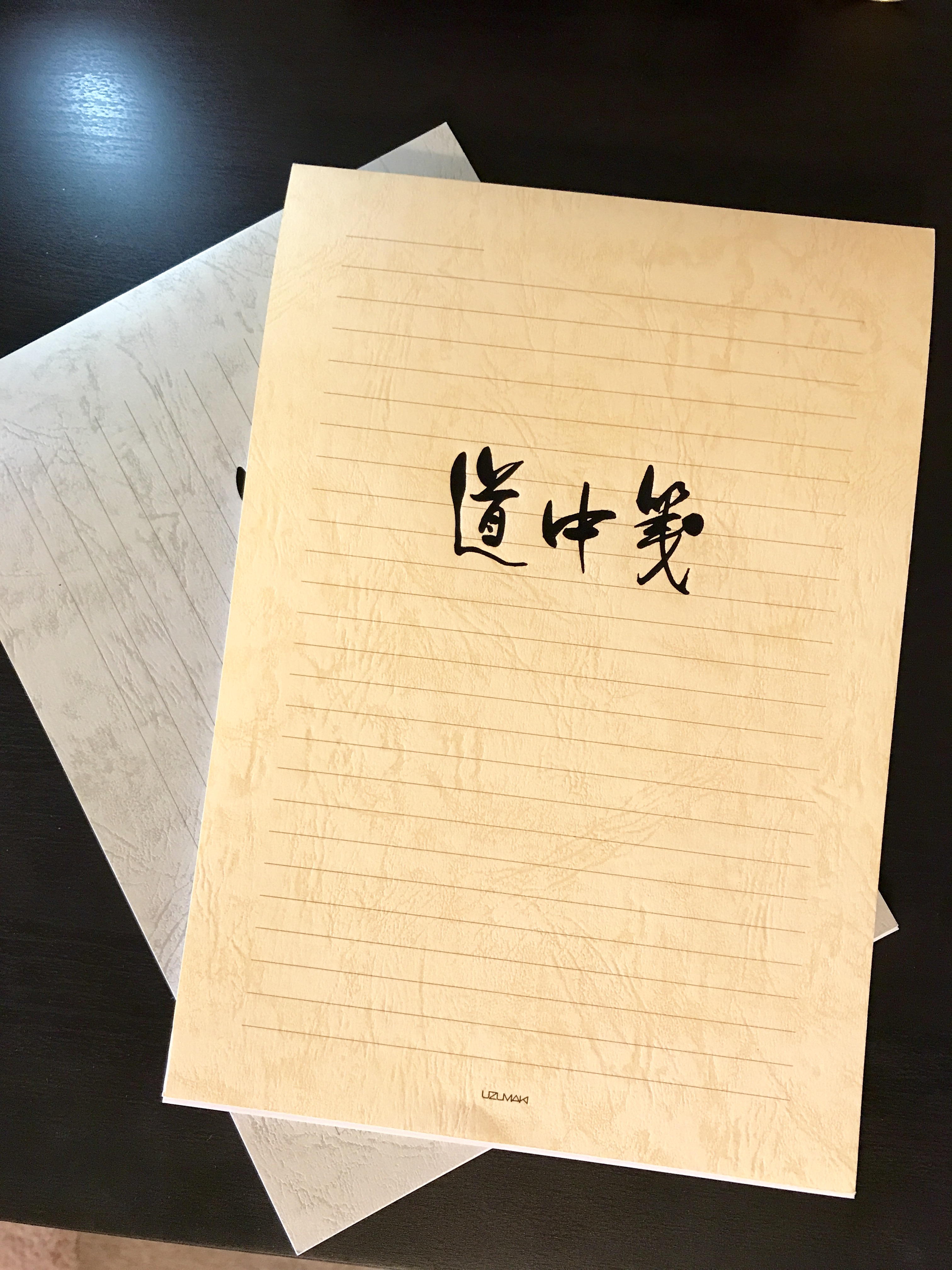 I have both the portrait and landscape oriented pads, and the paper is identical in both of them. It's a great, properly white paper, which is a nice change from the ivory and cream that I tend to find in other letter paper. The paper is smooth without being overly slick, and it doesn't appear to be coated, which makes it nice if you want to use something other than a fountain pen. The pages are only lined on one side, which does makes the other side of the page pretty unusable. I don't find that to be a problem in my letter writing, though.
In normal writing, I haven't seen any bleedthrough or feathering, but I did notice some bleeding when I hit it with a big drop of Lamy Petrol. In fact, I ended up dabbing up the ink drop before it dried simply to keep it from totally soaking through the page, as you can see below. But it handled the Franklin-Christoph music nib without any problems, so that's probably not something that you're going to run in to day to day.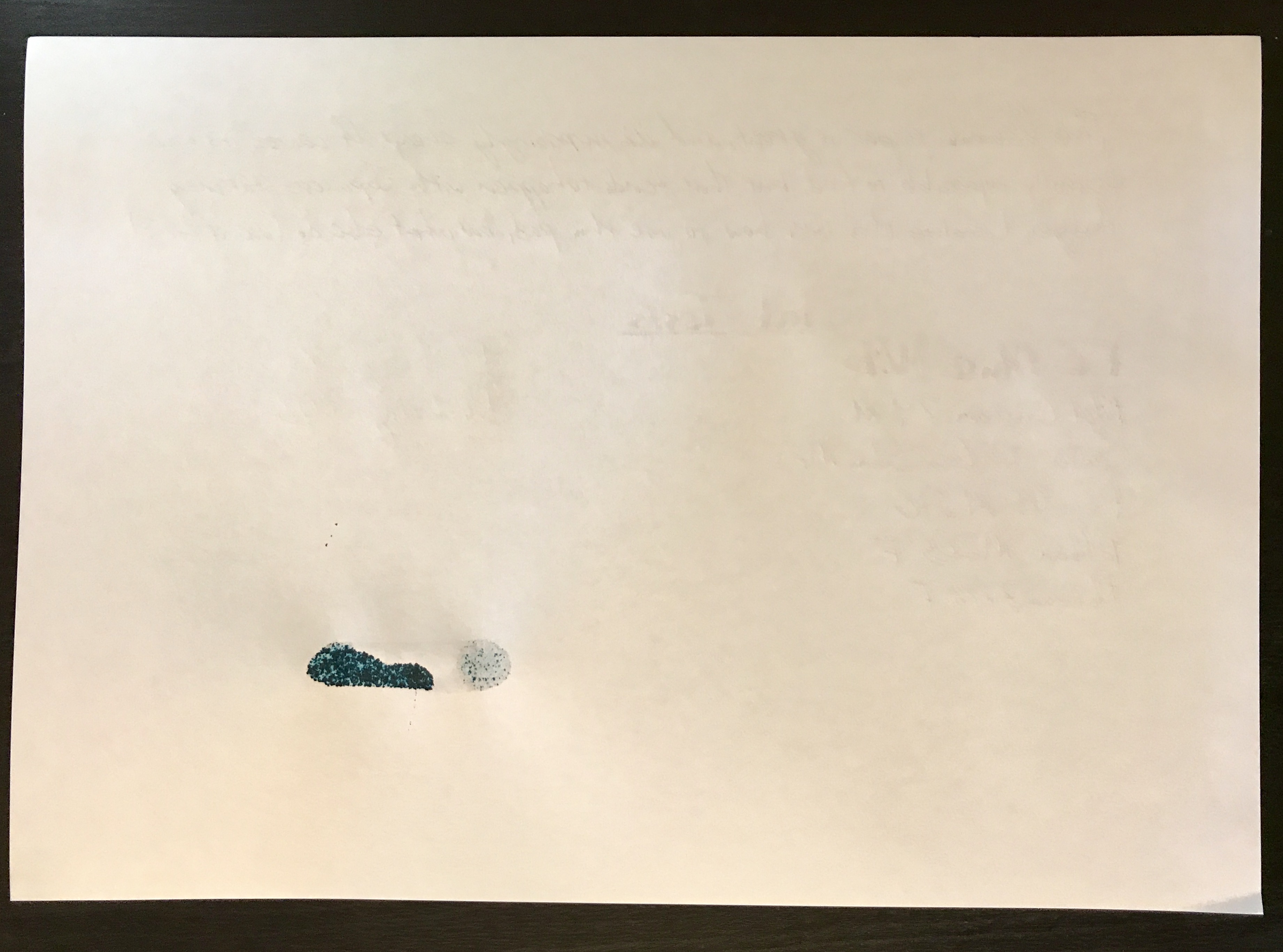 The real catch to this paper is that it's even more elusive than the Midori Letter Pad that I reviewed earlier. While I was at least able to find that on Rakuten (and later, Ito-ya), I wasn't ever able to find these pads anywhere online. Uzumaki also made the interesting choice to print the name of their company on every page, which I'm not wild about, but because it's below the lines, I don't mind too much.
If I had somewhere that I could easily find this paper, I'd be buying it constantly simply because of the price. At around $2.70 a pad, you don't have to feel bad crumpling up a page when you make a mistake. When you're paying more (in some cases a lot more) for your letter pad, it forces you to be careful and considered with your writing, but a cheap letter pad doesn't carry the same weight in a way that is really quite freeing every once and a while. But because these pads have proven hard to find outside of Japan, I'll just enjoy my time with them while I can.